Big Family?...room to move!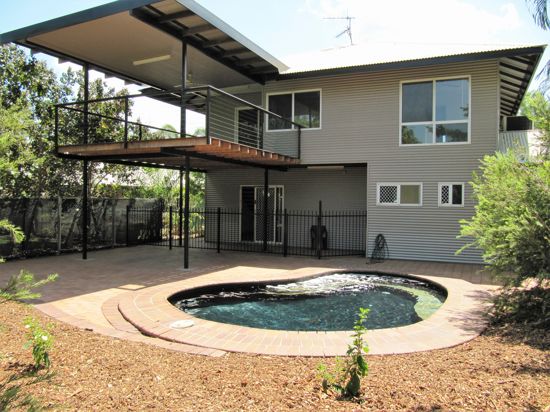 Click here to see the floorplans
Big Family?...room to move!
If you have a large family, or you need extra space for those consent visitors from Down South - this home is for you.

Embracing the tropical climate, the home is designed to enjoy a seamless connection between the indoors and outdoors. The living areas open to undercover relaxation spots and allow cool breezes into the home. The massive deck space just encapsulates the outdoor living theme we all seek.

The home offers these features -
* 2 levels of living with internal stairs
* Ground level living area and kitchenette
* 2 bedrooms and a bathroom on the ground
* Upstairs open plan living with new floor coverings
* Renovated kitchen with gas cooktop
* 3 bedrooms upstairs
* 2-way bathroom
* Front deck off the lounge
* Huge rear deck off the dining room
* Paved entertaining area at ground level
* Cool inground pool, fully tiled and fenced
* Lock up storeroom

The home is in a great location, just a stroll to the local school and shops.



Contact Tony ONeill
Phone 0412 898 343
Click here to email




Price: $525 000
Property Address: 23 Woodlake Boulevard DURACK - DARWIN
Bedrooms: 5
Bathrooms: 2
Parking: 1
Land size: 422 Square Mtr Approx
Contact: Tony ONeill - Phone 0412 898 343
Click here to email Tony ONeill